Insiders
Deloitte UK employees discuss with you
Browse and filter Insiders
12 Insiders
Evelina B.
Human Resources
recruiting across different service lines
Hammad R.
Senior Associate
Studied Aerospace Engineering and ended up in Analytics.
Michael C.
Analyst
Working with a leading Global Bank to mitigate risk.
Michelle C.
Senior Assistant
Helping Students Through our Recruitment Process.
Neil C.
Student Recruitment Advisor
Student Recruitment Advisor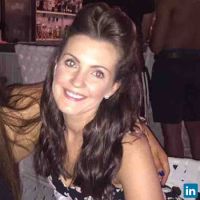 Nicole M.
Programme Design Advisor - National
Studied Business Law& HR Management - now Senior Recruitment Assistant
Hannah P.
Tax Analyst
I have successfully participated in meetings with clients
Barty L.
Analyst - Tech Consulting
joining deloitte
Leah K.
Student Recruitment Advisor
Always ask lots of questions
Tim W.
Sourcing Specialist
Over 75% CV to interview conversion
Deloitte UK
We pride ourselves on being a great place to work. Yet – as is our way – we're always striving to be even better. We're working hard to develop and refine the experience of working here. At the centre of that lies what we believe is a distinctive culture and way of working.
Visit website